When cryptocurrency companies started making their presence felt in Western New York, some economic development officials began expressing concern that while the businesses could make use of vacant industrial sites, they would also create environmental headaches, but not jobs.
Blockfusion is trying to put the lie to that belief.
"Around 58 people in December were working on our facility. We currently have over 20 positions open on our website. We are interviewing daily," CEO Alex Martini-Lo Manto said. "We can't hire fast enough."
Mayor Robert M. Restaino was impressed with what he heard in a recent meeting with Martini-Lo Manto.
"He wanted to be a good contributor to the community by way of their industry and by way of their employment opportunities," Restaino said. "I'm happy that they're providing job opportunities … hoping they're job opportunities that our residents take advantage of."
The company's job count includes workers from six contractors who provided electrical, construction, security and other services for the plant conversion, but a company spokesman said about 20 are regular Blockfusion employees.
In October, under the name of North East Data, Blockfusion acquired the old Niagara Generation power plant on Frontier Avenue, although it had been working there since July 2019 on a planned data mining operation.
"We came here in 2019, knowing from the very beginning that we wanted to grow this business organically, not by being a net taker, but a net contributor to the community we were coming in," Martini-Lo Manto said.
In cryptocurrency mining, a large array of supercomputers performs a long chain of complex calculations, needed to provide security for transactions in the digital currency.
The inventors of Bitcoin and another cryptocurrencies envisioned them as a store of value independent of currencies issued by governments, and as a means for people to make direct online payments without involving a bank or other third party.
Last month, Niagara Falls imposed a 180-day moratorium on approvals or permits for cryptocurrency businesses. At the time, Restaino said it allowed the city to shut down outdoor operations that hadn't received site plan approval.
That affected U.S. Bitcoin, which for the past year has been data mining inside and in front of the old DuPont plant on Buffalo Avenue.
Restaino said the city sent inspectors there and found code violations indoors and out.
The company's co-founder and chief operating officer, Asher Genoot, said U.S. Bitcoin remains in operation, but he said he couldn't fully disclose details. The cooling fans atop server stacks along the street still are spinning.
"We're working closely with the city inspectors and different departments to understand exactly where issues may be, and working toward solutions on all of them," said Genoot, whose company employs about a dozen people, plus others from outside contractors.
The city's moratorium will be followed by an ordinance regulating data centers, Restaino said, although details haven't been determined.
"We want to work with the city in helping create those ordinances. We're in full support of them better understanding the industry and them creating ordinances they think work best for the community," Genoot said. "Hopefully, they'll be on the right side of history."
Support Local Journalism
"We're not opposed to regulation. What we're opposed to is painting everybody with the same brush," said Kant Trivedi, Blockfusion's chief operating officer.
"Since Day One, we've been in Niagara Falls, we've been completely transparent with the city," Trivedi said. "What we're doing is very different than some of the other folks locally who have been trying to stand up similar businesses."
He and Martini-Lo Manto have a quarter-century of experience in the data center and telecommunications fields. The Frontier Avenue site was designed to give them business options.
"A lot of what we've done here foundationally is to make sure we can scale up," Trivedi said. "If we ever want to pivot and get into the traditional data center business, we have the core foundation to be able to do just that."
Blockfusion's plant consumes 10 megawatts of electricity to operate its arrays of high-powered computers, servers and cooling fans. Almost all of that power originates at the Niagara Power Project, the giant hydroelectric plant in Lewiston.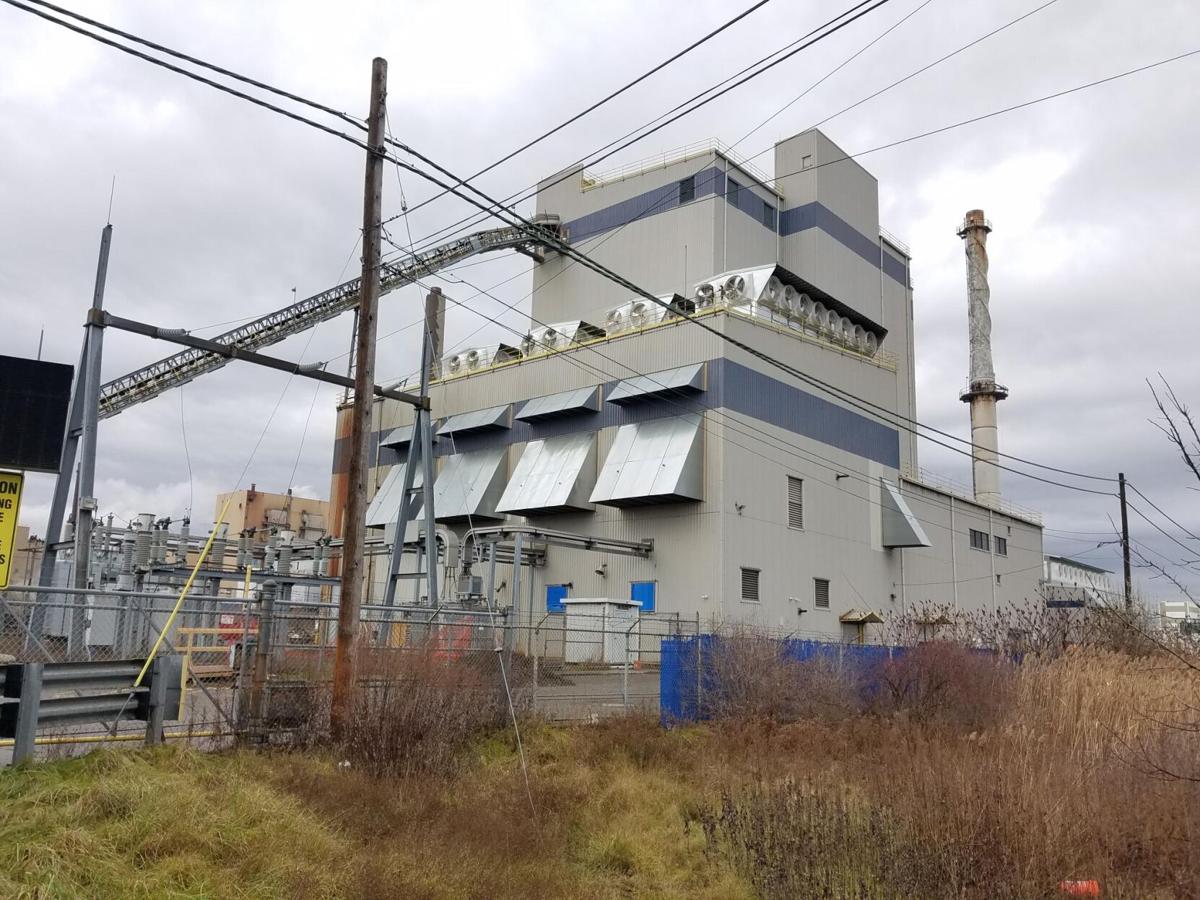 The heavy energy demands of data mining have drawn criticism from environmental groups and some politicians. The State Senate last year passed a bill for a statewide moratorium on data mining for cryptocurrency, but the Assembly didn't vote. The bill was reintroduced this year.
Restaino said he has alerted National Grid to the Niagara Falls moratorium on new data mining sites.
The Sierra Club, which filed a lawsuit trying to stop a data mining company from buying a natural gas-burning power plant in North Tonawanda to supply electricity to its computers, has been among the most active crypto critics.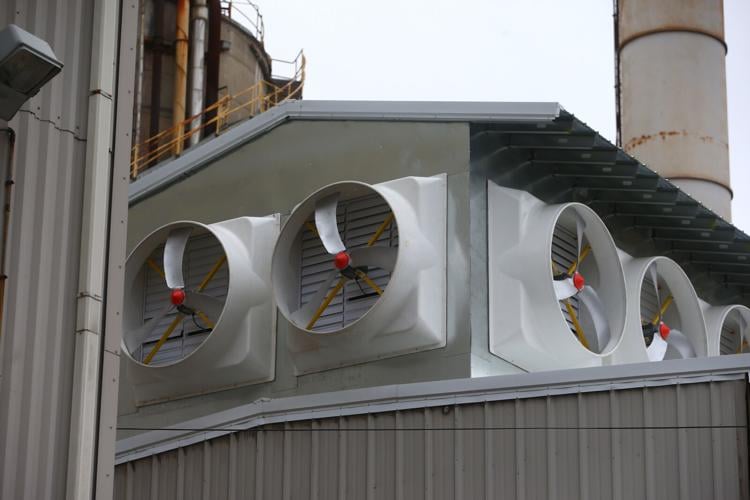 Ellen Banks of the Sierra Club's Atlantic Chapter said using hydropower for data mining is "possibly slightly" better than burning fossil fuels, "but we do not approve of it."
"We have a great need for clean power such as from the Niagara Power Project to move forward with the electrification of our transportation and building sectors," Banks said. "Anything that's diverted from those changes is going to slow down electrification where it's needed, and thereby it's going to advance climate change."
"The controversy sometimes is manufactured," Martini-Lo Manto said.
"I see a lot of people saying, 'Bitcoin mining in the world equals the consumption of power of Argentina,' " the Blockfusion CEO said.
This claim derives from a calculation by Cambridge University researchers in England that Bitcoin mining's worldwide power use would rank 30th in the world if Bitcoin were a country. Argentina is No. 30 in the standings of electrical use by countries.
"Bitcoin is not a country; it's an industry," Martini-Lo Manto said. "I don't hear things like, 'If video games were a country … ' Video games consume more power than Bitcoin mining."
That claim appears to derive from a 2020 calculation of worldwide video game power use by a writer on the website medium.com.
The author figured that gamers' electricity use outstripped Bitcoin miners' by 46% as of November 2019, but he emphasized that his calculations had "potentially high error margins."
Be that as it may, Banks said the electricity used by crypto miners is power that can't be used for anything else.
"There's much greater need for hydropower and no compelling social need for cryptocurrency mining," Banks said. "The huge amount of power that it consumes is our problem."
"Whether that is being drawn from hydropower from Niagara Falls or power from a coal-fired power plant, it's pretty much all the same," said John Szalasny, a board member for the Sierra Club's Niagara Group and Atlantic Chapter. "If they use it, somebody else is not going to use it."
Martini-Lo Manto called the dispute between crypto miners and environmentalists "a false dichotomy."
"I haven't met anyone specifically who would say, 'I am for global warming, or I'm in favor of climate change, or I want more fires, more pollution.' We are all environmentalists," Martini-Lo Manto said. "I have two young children, 3 and 5 years old. I want them to grow up in a world that's cleaner and safer."
Read full story on The Buffalo News