The recent crash in cryptocurrencies highlights how important catching the "next big thing" can be for those speculating in the space. From Dogecoin to Shiba Inu and NFTs, the attention span of crowds can be short-lived.
Interestingly, one of the purported "next big things" harkens back to one of the "old big things" in the gold rush of the dot-com boom two decades ago: domain-name squatting.
 
These web3 domain names are nonfungible tokens — essentially digital certificates of authenticity — and can be traded on sites like OpenSea or Solana's version, Solsea.
A web3 domain name represents an address on a blockchain, and the appeal is pretty simple. For an oversimplified example, let's say I win a pub bet (you can imagine this pub in the metaverse, if you must.)

It's much easier to say, "Send the winnings to mike.eth" than it is to recite some impossible-to-remember 42-character crypto wallet address. (Note: That's not really my address, and I only accept old-fashioned USD for pub bets, or maybe a good IPA.)
There are other applications, such as supposedly putting websites out of reach of government or corporate censorship.

But what about corporations that want a simple address to receive crypto payments? At Ultimate Domains, which manages Ethereum domains, some addresses are inaccessible to speculators. It's not the same on other chains such as Solana.
Bonfida, which runs the Solana Name Service, does reserve some domains "for people who might be at risk of being impersonated."
But corporate names are mostly unprotected. On their "leaderboard," some of the highest-priced names include "starbucks.sol" and "durex.sol" at more than $4,900 worth of Solana-based USDC stablecoins each.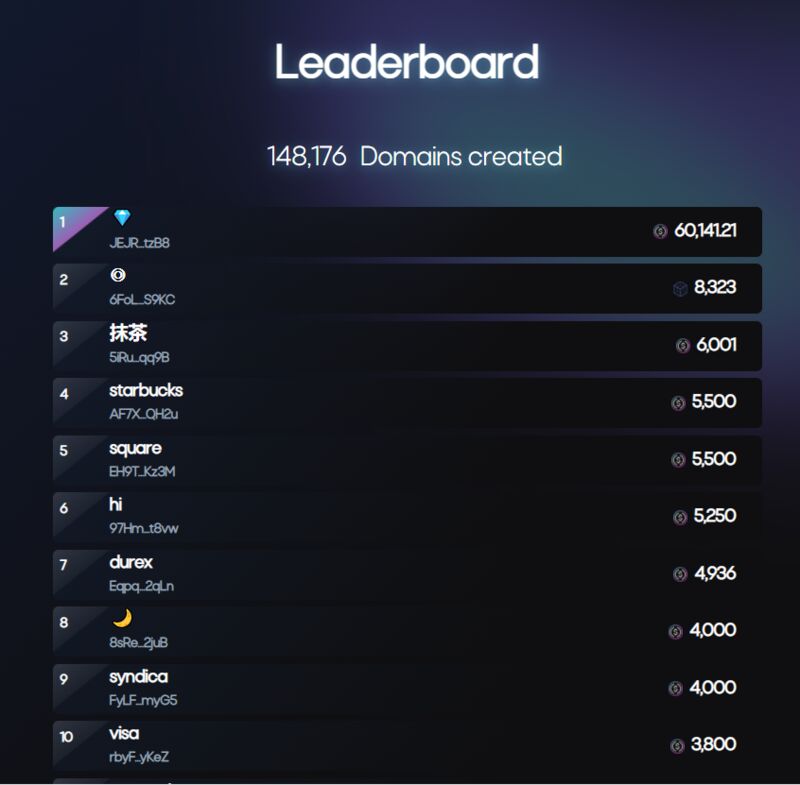 This all could get more interesting now that Solana is adding a payment service so merchants and customers can settle transactions with Solana-based tokens, as Olga Kharif reported Tuesday.
You may be tempted to think that these corporate Solana domains would be the highest priced. But this being crypto after all, that honor goes to one containing nothing but the diamond emoji: It went for more than $60,000. 
Read full story on Bloomberg