The future has arrived in Dubai with the launch of Doge Burger: a Dogecoin-inspired virtual restaurant.
You can now buy a real burger from a cloud kitchen with digital currency and have it delivered right to your doorstop. You heard us.
The virtual restaurant is inspired by the popular cryptocurrency Dogecoin (and meme), and it is being launched by Rocket Kitchens, which is a chain of virtual restaurants.
The fast-food menu has been carefully curated by top chefs and serves up all-American favourites. The signature burgers include a beef burger, chicken burger, mushroom Swiss burger, a charcheese and garden burger. There are also hotdogs and sides to choose from.
Ready to order? Head to the website, place an order and pay using your crypto wallet. Burgers range from Dhs35 to Dhs50, and you can pay with Bitcoin, Ethereum, BNB, CRO, XRP, USDT, Shiba, and of course Dogecoin.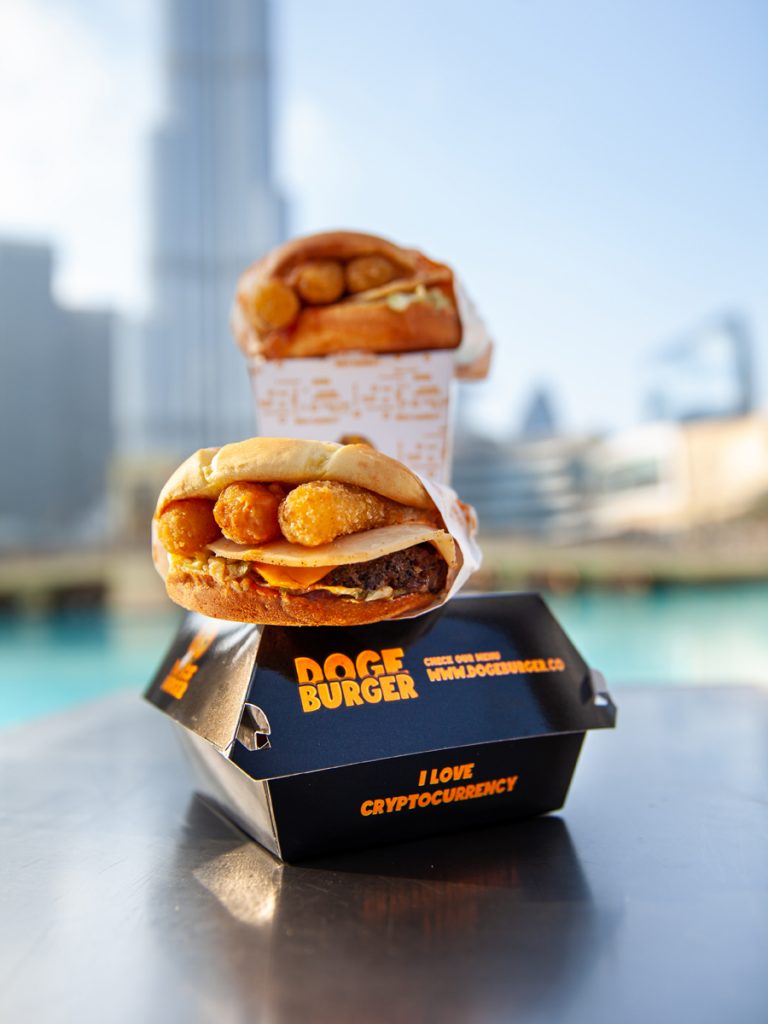 Doge Burger aims to play a role in shifting the UAE towards increased use of cryptocurrency and accepts all major crypto coins. The founders invested in Dogecoin at the early stage of its release and entirely funded Doge Burger with returns on that investment.
Doge Burger is not the first restaurant in the UAE to accept cryptocurrency, some restaurants as far back as 2014 started accepting cryptocurrency for payments.
It seems that the UAE has been making leaps into the future lately. MetaTerrace, a mixed-reality crypto lounge, just opened in DIFC as a hub for Dubai's blockchain community, along with nightlife enthusiasts.
Will Doge Burger be the first in a long line of restaurants accepting cryptocurrency in the UAE? Time Out will keep you clued in to the very latest.
Read full story on Timeout Dubai Magazine