As Lebanon's currency continues to reach new lows against the dollar, and the country's financial meltdown goes unabated.
But now the buzz on the streets is that cryptocurrencies are providing a lifeline for Lebanese trying to survive a paralyzed banking system and tanking economy.
The country's economic crisis, among the world's worst since the 1850s, according to a June World Bank report, is the result of systemic corruption and decades of mismanagement by a closely-knit ruling elite.
For many Lebanese citizens, cryptocurrencies have become the only way to escape the crisis and the clutches of the local banks.
Several cryptocurrency traders who spoke to RareHippo News said millions of dollars' worth of cryptocurrency were changing hands in Lebanon each day.
And they see this trend increasing day by day.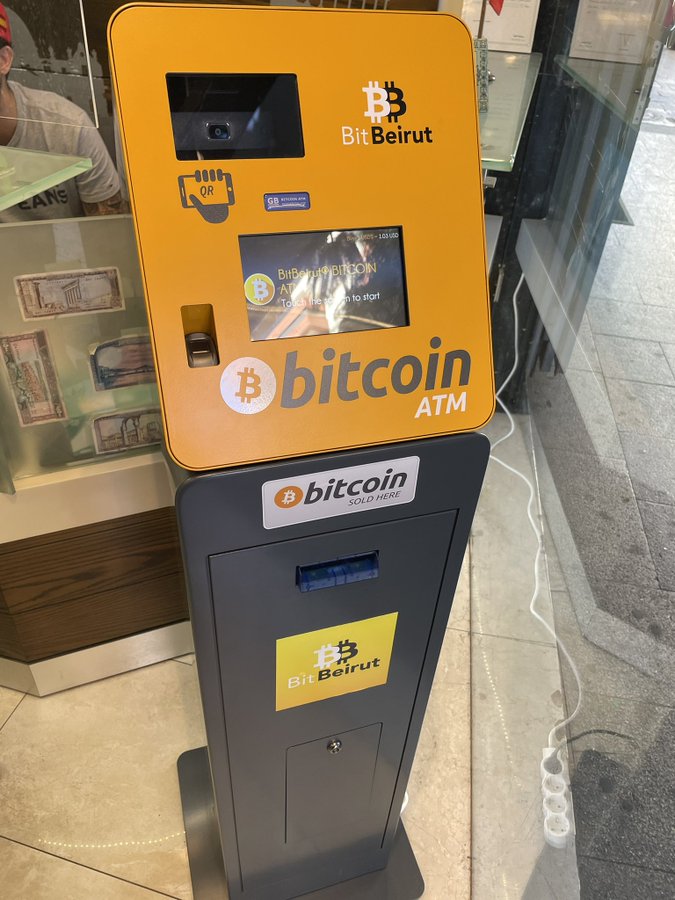 Lebanese crypto users have become sympathetic to the anti-establishment roots of digital currencies. All the while as the Lebanese pound has been in freefall, cryptocurrencies have rallied to all-time highs.
Cryptocurrency user Fadi Ghosn, referring to the creator of blockchain technology & bitcoin, said: "When Satoshi Nakamoto presented the idea of bitcoin to the world, it was as if he foresaw what was going to happen to Lebanon's banking sector."
Ghosn explained that Nakamato's Bitcoin concept will serve as a counterforce to corrupted institutions with bad monetary and fiscal policies that lead to the debasement of the Lira.
"Now more than ever, is the time for honest policy makers, and the public in general, to push for a transformation of Lebanon's monetary system, and introduce new regulations for the adoption of a cryptocurrency as the country's legal tender," Ghosn said.
Lebanese are not interested in CBDCs because we know these currencies will eliminate citizens right to privacy and are nothing more than the digital version of the Lira, he explained.
Central Bank Digital Currency or CBDCs refers to the virtual form of a fiat currency.
In late 2019, Lebanon's central bank governor Riad Salameh said the bank is considering launching its own cryptocurrency in 2021, but the country's political upheaval has put a hold on his plans.
"We want a digital Lira based on the blockchain technology similar to Bitcoin and we want this digital Lira to become legal tender," Ghosn added.
Samia Nassif, a telecommunication expert, who lives in the suburbs of Beirut agrees. She said: "People have, for years, suffered under the central bank's monetary policies, and enough is enough.
"All this monetary engineering has brought us to the brink, and many of my associates and friends agree, that using a digital Lira will resolve many of the country's problems, and puts control back into people's hands," she added.
Market observers say Lebanese have increasingly turned to cryptocurrency as a way to gain financial freedom during the ongoing banking and financial crises that erupted in late 2018, which saw the value of the local currency plummet, while deposits are still holed up in banks imposing informal and illegal capital controls.
"There's an immense distrust right now in the financial sector, including Western Union or any other firm that has to move through the central bank. "
I believe people are leaning towards more blockchain technology, more decentralization, and more fintechs that defy the banking sector," Nassif added.
Scanning social media platforms in Lebanon one finds a common thread of discussion, the country's tech-savvy youth are increasingly turning to cryptocurrency to shield themselves from currency depreciation, send and receive currency internationally and make gains against losses they suffered.
There are a lot of calls from across the political spectrum for the country to abandon its own national currency for bitcoin or a digital currency.
Will these crypto supporters coalesce into a unified movement to transform the monetary system and accelerate the pace of crypto revolution in Lebanon?
The question remains to be answered.